By Ryan Gueningsman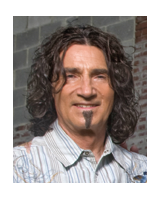 Herald Journal
Having perhaps sung one of the most famous lines in country music for the past 30 years, bass singer Richard Sterban and The Oak Ridge Boys have been "Oom Poppa Oom Poppa Mow Mowing" their ways into fans' hearts for years.
The famous four-part harmony of The Oak Ridge Boys will also be finding its way into the hearts of Winstock fans this weekend, as the band is set to make its third appearance on the Winstock stage, with a performance slated for 6:45 p.m. Saturday at the Winstock grounds in Winsted.
"We have performed at Winstock on several occasions in the past, and we have had a great time there, so we're surely looking forward to coming back," Sterban said in a phone interview May 27.
This year, the band is commemorating the 30th anniversary of the smash hit "Elvira" and has some special things in store for tour stops this year – including Winstock.
"We're pretty well celebrating it all over the country," he said, adding the band performs about 150 shows a year.
Sterban said "Elvira" has really been a special song for The Oak Ridge Boys, which also includes lead singer Duane Allen, tenor Joe Bonsall, and baritone William Lee Golden.
"It's our signature song. It is certainly a song that, in 1981, made us a household name. It's a song that really changed our lives and our careers for the better, that's for sure. It even helped us all buy new houses," Sterban said with a laugh.
Back in the early 1980s, the band heard a version of "Elvira" that Dallas Fraizer had written and produced that had been sent to Ron Chancey, the band's producer for many of its 1980s hits.
"I do remember we had a meeting with Ron just prior to going into the studio to record, and we were listening to songs to determine what songs we were going to record on the recording session, and he played us 'Elvira,' and I remember the looks on all of our faces when we just heard the demo," Sterban said. "We figured 'wow, this is the song that we'd been looking for.' I do remember the day we recorded that song. That song went down so easy. I remember everybody was smiling, having fun and in the recording studio, I remember even the session musicians all laughing and smiling, having a great time."
Sterban said the band adapted the song to its style – including Sterban's deep, instantly-recognizable voice.
"I did it the way I would do it and how I interpreted it," he added. "Obviously, it became the hook of the song. Of course, Joe does such a great job on that lead vocal. That's such a big part of it, but the song is a special song and, after we recorded it, I do remember when we went back on tour, the first time we ever performed that song, we were in Spokane, WA, and we wanted to try it out and see what kind of reaction we'd get on the song from a live audience so we threw that song right in the middle of the show, after several of our hits, and the place just went crazy. I'll never forget the reaction we got from doing 'Elvira' right there in the middle of the show."
The reaction was so good that the band performed it at the end of the show again, and people went crazy again.
"We immediately called our record label and said 'we've got to get this out.' We knew then we really had something special on our hands, and that was 30 years ago.
"I think, if you ask any one of us, 30 years ago when we were recording 'Elvira,' that 30 years later, the four of us would be singing it, I don't know if any of us would have believed you, but here we are, 30 years later, still going strong and still singing that song every night. We'll do it when we come to Winstock, that's for sure."
Over the years, the band has scored 12 gold, three platinum, and one double-platinum album – plus one double-platinum single – and had more than a dozen national number-one singles and more than 30 top-ten hits.
Before joining the Oaks in 1972, Sterban sang in various groups, most notably backing Elvis Presley as a member of The Stamps Quartet.
Sterban said the band has been promoting its album "The Boys Are Back," as well as a new project in the works with the Cracker Barrel franchise and also an album of "bare-bones" music it has been working on.
"We'll probably open the show with the title song, 'The Boys Are Back,' which was written for The Oak Ridge Boys by Shooter Jennings," Sterban explained. "We worked with Shooter and his young producer, Dave Cobb, and we went down some different roads musically. I think 'The Boys Are Back' project really, really added some new energy and new excitement to our group."
The Oaks have also been spending time in the studio between tour dates, working on a new project with Ben Isaac of The Isaacs, which is a bluegrass/gospel group.
"One thing we love – we love the creative process of actually going into the studio, creating new music, and taking that music out and performing it live in our shows," Sterban said. "That's a process that we really enjoy and I think that is one of the things that has allowed us to experience the longevity in the music business. Periodically, we go into the studio and kind of reinvent ourselves just a little bit. We're careful not to change ourselves – we want to stay true to who we are, but we kind of reinvent ourselves a little bit and create new music and that's what we've been doing here lately."
He said the project the band produced with Isaac is not going to be a "hardcore bluegrass" album, but showcases the band's voices and has more of an "acoustical" sound.
"It's bare-bones kind of music, if that makes any sense," Sterban said. "There's a lot of gospel on the project, but there's also a few country songs that'll be suitable for country radio, as well. We've had a great time working with Ben Isaac and we're excited about this new project."
A week prior to this interview, Sterban said the band finished negotiations with Cracker Barrel to do an album that will be sold exclusively at about 600 Cracker Barrel stores across the country.
"Very shortly, we're going to go back into the studio and work on a new album for Cracker Barrel and, in September and October, we will be the featured artist in over 600 Cracker Barrel stores all over the country with a new album right there at the cash register," Sterban said. "It's going to be a nice balance – they want some familiar titles, so we're going to re-record some of our hits, and maybe do a few patriotic songs, and also record a few brand new songs."
Sterban said, when performing live, the band knows the fans want to hear the hit songs.
"During the time that we're allotted on the show, we're going to do many of the hit songs that you expect to hear from The Oak Ridge Boys," he said, adding that there will also be a few songs from "The Boys Are Back," and perhaps a patriotic song or two on the Winstock set list.
"We love to honor our country and our troops and our veterans, so that's something that's very important to us and we'll throw in a patriotic song or two, and with our gospel music background, we'll include maybe a gospel song or two, as well," Sterban said.
The band takes pride in appealing to all age groups and also being able to perform in almost any setting, from festivals like Winstock to performing arts centers, casinos, county fairs, and, of course, the band's successful Christmas tours.
"We've become known for our Christmas music over the years, and our Christmas tour gets bigger and bigger every year, and this year is no exception," Sterban said. "We used to not start the tour until after Thanksgiving, but demand has grown so much for this Christmas tour that now we start, like, in early November. We enjoy playing all of the different kinds of venues and we pride ourselves on the fact we can do it all. We'll even work in a church. It doesn't happen very often, but we'll occasionally do that, as well. We pride ourselves on being able to adapt to all the different circumstances and different situations that present themselves out there. I think that's one of the reasons for our longevity."
Sterban said the band has been very fortunate and blessed over the course of their career to have had many good things happen to them.
"Sometimes, it's kinda mind-boggling when we look back over the great career we've been so fortunate to have, and look back over all the good things that have happened to us," he said. "At the same time, we're still at a point in our lives where we're still optimistic about our future, as well, and it's great to be in that position. We've got all this new music coming out, we've got a lot of dates booked the rest of this year. We're still booking dates for next year. We're optimistic about our future as well, and there's no plans as far as any of The Oak Ridge Boys to retire. We're still excited. We're still having fun doing what we're doing. That will be evident when we come to Winstock.
"It's become one of the great events every year in country music," Sterban added. "We're looking forward to coming back. We're going to have a great time on that stage. Based on what we've done there in the past, we're certainly looking forward to it again this year."
Sterban called from Nashville for a phone interview May 27 in support of his appearance at Winstock.
For more information on Winstock, visit www.winstockfestival.com, or call 888-946-7865.
For more information on The Oak Ridge Boys visit www.oakridgeboys.com.
Ryan Gueningsman is at ryan@heraldjournal.com.