Winsted, Minnesota will be all about Alabama at the Winstock Country Music Festival June 12-13, 2015.
"We're very excited how our lineup has come together for
our twenty-second year," said Winstock Country Music Festival Committee Chairman Dave Danielson. "This year's lineup ranges from one of the most successful country bands ever to today's top country stars as well as the new emerging artists."
The supergroup amassed 21 straight number-one singles – a record likely to never be equaled in any genre. The band is part of both the Country Music Hall of Fame and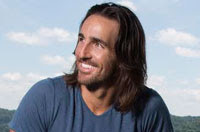 Hollywood's Walk of Fame. The Alabama legacy, and certainly the hit songs, speaks for itself.
Tickets for the two-day music and camping festival in Winsted went on sale recently, and a large share of the artists who will be appearing were also announced the morning of Oct. 28 on air by K102.
The Winstock '15 lineup has been specifically tailored to appeal to a wide range of Winstock fans, Danielson said.
"Artists like Friday headliner Jake Owen, The Band Perry, and Dan + Shay will appeal to our younger demographic, while Gary Allan and, of course Alabama, will appeal to our fans who have been with us since day one," he said. "We're very excited how our lineup has come together for our twenty-second year and are excited to see the audience it will bring together to enjoy the music."
Regional favorite Chris Hawkey will kick things off on the main stage Friday night. The frontman to the band Rocket Club, which hit the Billboard charts three times, Hawkey brings a dynamic stage presence that is the perfect fit to get things underway.
"I grew up in the Garth Brooks era of bringing the show to the people," said the man whose daytime gig is producer and co-host of the Power Trip Morning Show on KFAN Radio. "I love it when I hear someone say my shows are high energy, and they're like a big party."
Winstock fans will be quick to fall in "Love" with Jana Kramer, who will take the main stage following Hawkey.


Kramer is one of the most successful new female artists to emerge in the last few years. The Michigan native was named the Academy of Country Music's 2013 new female vocalist of the year, and her latest single, "Love," aptly shows her confidence in where she is at in both her life and career.
Southern-California born and raised Gary Allan, with hits like "Every Storm Runs Out of Rain" and "Watching Airplanes" has been exploring the thorns since the beginning of his musical life. However, his latest offering, "Set You Free," journeys from darkness to light, which has mirrored Allan's own life.
"I seem to gravitate musically toward wherever I'm at in my life at that time," Allan said. "And I'm in a real good place."
Even though Minnesota is heading into those cold months, summertime is seemingly always on Jake Owen's mind with his latest, and fifth, number-one hit "Beachin'."
The Florida native has become one of country music's leading male vocalists, with four consecutive number-one hits.
"When Jake performed at Winstock in 2010, we knew that at some point he would be brought back to the Winstock stage as a headliner," Danielson said. "He nailed it out of the park for us then and his career has been continuously growing since."
Saturday afternoon at Winstock will feature one of the hottest acts to recently emerge – Dan + Shay.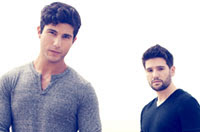 Already nominated for the Academy of Country Music's vocal duo of the year, Dan Smyers and Shay Mooney are poised to be country music's next dynamic duo. Debut single "19 You + Me" was the most added debut at country radio in 2013 and, as they transition into 2015, the most exciting chapter of the Dan + Shay story is yet to be written.
The Eli Young Band will provide the perfect transition to keep the music
flowing all daySaturday at Winstock '15. Winstock organizers are excited the "Dust" hitmakers from Texas will bring their signature sound to Winsted.
"The Band Perry is another band we have been looking to book at Winstock for several years," Danielson said of the band that will take the stage before Alabama. "We really feel they are going to bring something unique and very high-energy to the Winstock stage."
Since releasing their self-titled debut record in 2010, The Band Perry has ascended to dizzying heights. Fronted by Kimberly Perry and younger brothers Neil and Reid, the band has notched a string of hits including "If I Die Young," "You Lie," "All Your Life," and "Better Dig Two."
The trio's latest offering, "Pioneer," allows them to bring the romantic mystique of bands back to music.
Alabama, featuring Randy Owen, Teddy Gentry, and Jeff Cook, will close the show Saturday night. Literally the band that changed everything, the group brought a youthful energy and rocking edge that broadened country music's audience and opened the door to self-contained bands.
Seventy-three million albums and more than 30 number-one hits later, the band is enjoying its second run in the spotlight.
Also appearing at Winstock '15 includes "Leave the Night On" hitmaker Sam Hunt,
The Railers, Lost Highway, Chris Hawkey, Drop Tailgate, and Mitch Gordon and the Unleaded Band, with more acts still to be announced.
For complete biographies on the bands signed to perform at Winstock '15, follow the "Artists" link fromwww.winstockfestival.com.
Looking ahead to Winstock '15
As in the recent past, VIP tickets to Winstock '15 sold out at this year's event. Campgrounds A and B are also sold out, however plenty of options are available to attend and camp at Winstock.
"This is one not to miss," Danielson said. "We've learned a lot, not just last year with the weather issues, but over the last 22 years, and we continue to grow as a festival and are confident this is going to be one of our best yet."
Tickets are now on sale for the best two-day country music and camping vacation that kicks the summer off right. VIP tickets, along with Campgrounds A and B, sold out at the 2014 event for 2015, however plenty of general admission ($100 through early-bird deadline of April 13), reserved seating ($165), and camping sites ($100) remain available. CLICK HEREto order online or call 888-946-7865.
"We do anticipate the campgrounds to again sell out, so plan ahead if you are coming to Winstock and purchase your camping pass when you buy your tickets," Danielson recommended.
Dates for the Winstock Rumble on the Road, which features ticket giveaways, radio station promotions, and great local live music will be announced in the near future, as will the 2015 campsite decorating contest theme.
For additional artist announcements, sponsor and ticket information, and everything Winstock, visit www.winstockfestival.com, sign up for the Winstock E-mail news, follow the festival onTwitter, and like Winstock on Facebook. More information and tickets are also available by calling 888-946-7865.
"As always, we can't thank enough the folks who have volunteered at and continue to attend Winstock year after year," Danielson said. "We also welcome those new to our festival and will make them feel right at home."